1300 558 979
GOLD COAST
Suite F18C, Level 1,
47 Ashmore Road
Bundall Q 4217
EMAIL
BRISBANE
Opening Soon
EMAIL

New Point Recruitment - Gold Coast Recruitment agency
New Point Recruitment is your local Gold Coast recruitment agency. We have developed a strong reputation in the marketplace as professional industry experts that listen to what you're seeking and then provide the right advice to fill your vacancy.
We provide recruitment services primarily in the Gold Coast, Brisbane and Northern New South Wales regions and also extend our reach interstate for clients with offices in multiple states.


WHat sets us apart
Our Team
Our Gold Coast recruitment team are highly qualified consultants with training and experience in Human Resources.  Developing long standing partnerships with our clients is paramount to how successful we have become in business. Our team are professional, human resource-focused consultants with well-established networks across many industries.
Our Recruitment Service
Our success as a recruitment agency is based on our belief that recruitment is a function of human resources and as such, team and culture fit are as equally important as the job specification fit. Our consultants are focused on working together to recruit the right people to join your team. At New Point Recruitment:
We invest time in building a strong relationship with you. This means meeting with you to understand your needs, future goals and the type of employees that will fit your business.
We have invested in the latest technology to ensure we offer a recruitment service that is both efficient and accurate in matching the right people to your business.
Our recruitment packages have been designed to allow all businesses, regardless of size, the ability to afford a professional recruitment service.
Our recruitment services focus on permanent, contract and casual placements and range from entry level to executive positions.
WHAT we recruit
IT – Developers, Technicians, Help Desk, Network Engineers, Analysts
Design – Web Designer, UI/UX Designer, Graphic Designer, Animation
Digital Marketing – Marketing Manager/Coordinator/Officer, Specialists in Social Media, SEO, PPC, eCommerce and Content marketing
Office Support – Reception, Administration, Sales Support,  Executive Assistant, Personal Assistant, Office Manager
Accountancy – Finance Manager, Management Accountant, Financial Accountant, Bookkeeper, Accounts, Payroll
Human Resources – HR Manager/Coordinator/Officer, Training and L&D, WH&S
Sales – Sales Manager, Business Development Manager, Account Manager, Sales Representative, Customer Service
Engineering & Technical –Civil, Structural, Water, Geotechnical, Architecture, Drafting, Estimating, Town Planning, Project Management
Executive – CEO, CFO, COO, CTO, CIO, General Manager, Operations Manager

Referrals
Many employers and job seekers engage New Point Recruitment as a result of a personal or business referral. This is a testament to the high level of service and professionalism that New Point Recruitment delivers to its clients. Click here to review some of our testimonials.
Privacy and Confidentiality
When you make an enquiry to New Point Recruitment you can be assured all information is dealt with in a confidential manner.


A NOTE FROM THE DIRECTOR
Having dedicated the last 17 years to servicing employers and jobseekers in South East Queensland, I understand the demographic, and most importantly, the attraction strategies required to source the best candidates (active and passive) to suit your company.
Service quality matters – our team has to deliver for you, as well as aiming to provide you with a professional recruitment experience. When you engage with us and use our services, you will experience something different in the way we work with you – it's not about sales targets, it's about delivering quality and building a long-term relationship with you. I lead a team that has a strong focus on delivering recruitment services from a human resources perspective, ensuring the right team fit and encouraging growth within your organisation.
Not only do we have a strong team working together to prove our capability to service your vacancies, we have an equally strong network of professionals to assist with additional services for your business including HR Consulting and training.
We look forward to working with you.
David Ford
Director of New Point Recruitment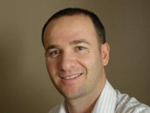 Contact us about our Northern New South Wales, Brisbane and Gold Coast Recruitment Agency Services